Shop All Beauty Items via My LikeToKnowIt Profile (Here)
Summertime is the season of late nights and early mornings. With events, vacations, work, and hanging out with family and friends; many of us tend to not get enough sleep and take care of ourselves. I am totally guilty of this! So I want to combat tired eyes, dark circles and fine lines to prevent premature aging (because no one needs that, right?). Lately I have been trying out VII Code Oxygen All Night Eye Masks and I must say it has seriously helped me look more refreshed in the morning. Each mask has essential vitamins, antioxidants, proteins, botanical, peptides, and essential fatty acid (all the good stuff your skin needs). The fun thing about the mask is that each of them conform to the shape around your eyes to make sure that the entire area is targeted with all of the mask's potential value. This Overnight eye mask is different from other sheet mask because the gel like material is cool and relaxing, and works it magic while you sleep!
VII Code Oxygen All Night Eye Mask is super easy to use. After washing your face for the night. Use one packet that contains 2 eye masks. Apply them directly under each eye, press gently to aid in absorption of gel and secure in place, head to bed, in the morning wake up to brightened and hydrated skin. You can thank me later!!
XoXo
Alli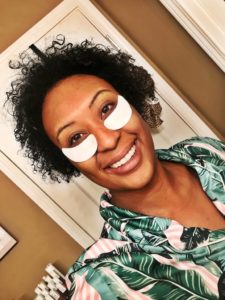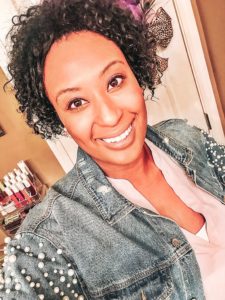 After using for a week
Thank you VII Code Beauty fir Sponsoring this Post | Follow VII Code Beauty on Instagram (here)